Article
Preview this article: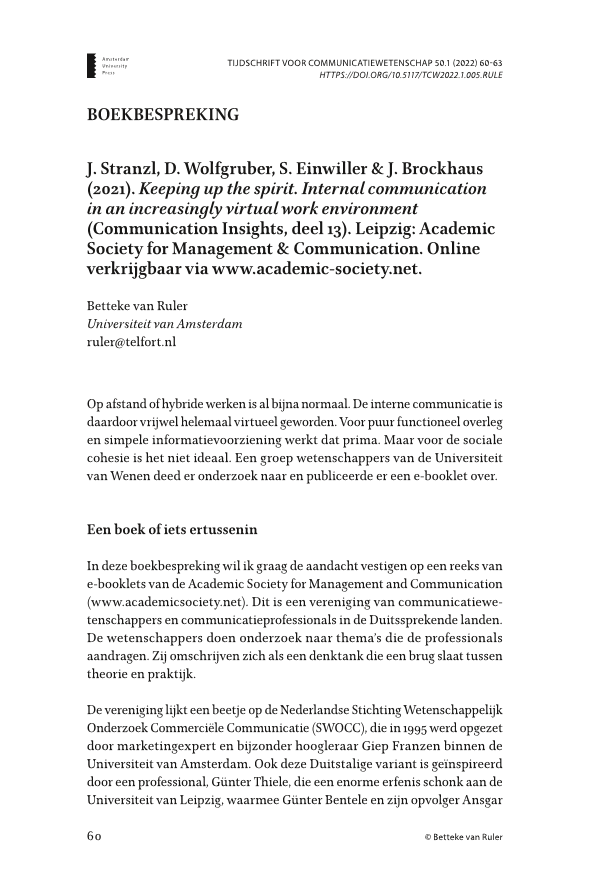 J. Stranzl, D. Wolfgruber, S. Einwiller & J. Brockhaus (2021). Keeping up the spirit. Internal communication in an increasingly virtual work environment (Communication Insights, deel 13). Leipzig: Academic Society for Management & Communication. Online verkrijgbaar via www.academic-society.net., Page 1 of 1
< Previous page
Next page >
/docserver/preview/fulltext/13846930/50/1/TCW2022.1.005.RULE-1.gif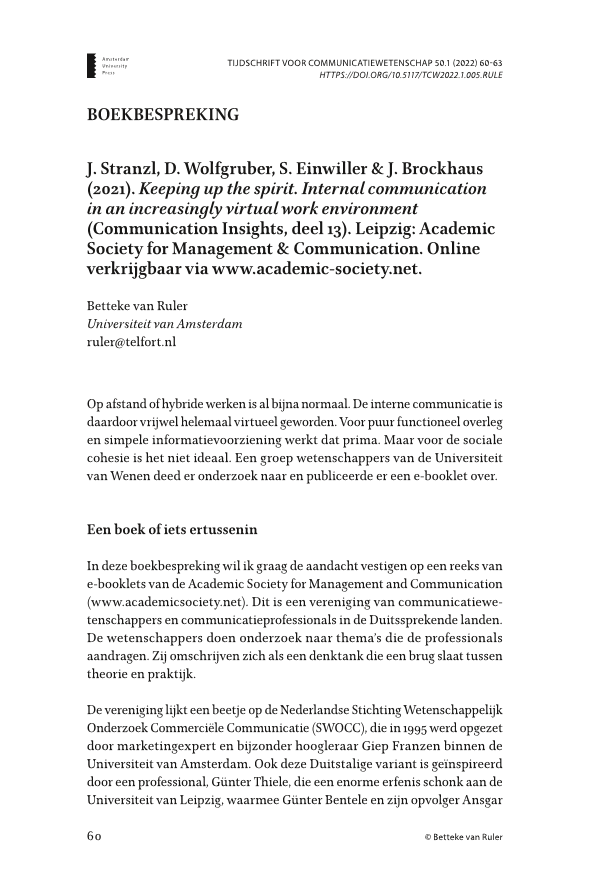 There is no abstract available.
© Betteke van Ruler