FID Benelux 2022-2024
FID Benelux 2022-2024
/content/fid-benelux-2022-2024
FID Benelux 2022-2024
OK
Cancel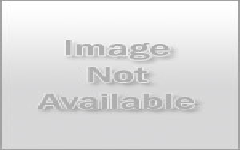 More

Less

Het jaarboek

De Achttiende Eeuw

is vanaf 2017 de opvolger van het gelijknamige tijdschrift, opgericht in 1968, en biedt een zo breed mogelijk beeld van de achttiende eeuw.

 De Achttiende Eeuw

bevat bijdragen op het vlak van de literatuur, architectuur, muziek en kunst, filosofie, religie en andere aspecten van culturele, politieke, sociale en economische geschiedenis van de lange achttiende eeuw (1670-1830), zonder enige geografische beperking.

Meer over dit jaarboek...

Redactie:

 Sarah J. Adams, Elwin Hofman, Jeannette Kamp, Thomas Van der Goten, Angelie Sens, Marleen de Vries.

More

Less

De Moderne Tijd

is een uniek platform voor het interdisciplinaire academisch onderzoek naar de Nederlandse cultuur in brede zin: beeldende kunst, architectuur, literatuur, geschiedenis, muziek. Het tijdschrift biedt een breed scala van toegankelijk geschreven wetenschappelijke artikelen die ook interessant zijn voor een niet-wetenschappelijk leespubliek. Door de periode 1780-1940 te bestrijken kunnen er lange lijnen in de culturele geschiedenis zichtbaar worden gemaakt, zowel van ontwikkeling als van continuïteit. Daarmee wordt de relevantie van een verleden dat inmiddels één of twee eeuwen achter ons ligt, duidelijker.

Meer informatie...

Redactie: 

Babs Boter, Miel Groten, Evelien Jonckheere, Wim Manuhutu, Floris Meens, Fons Meijer, Paul Reef (boekzaal en eindredactie), Tom Sintobin (redactiesecretaris), Pieter Verstraeten, Heleen Blommers, Jan Dirk Baetens

More

Less

Mens & Maatschappij

, founded in 1925, publishes articles representative of the entire social sciences research field, regardless of school of thought, and always with a keen eye for quality and social relevance.

---

Mens & Maatschappij

, opgericht in 1925, publiceert artikelen representatief voor het hele onderzoeksgebied van de sociale wetenschappen, ongeacht richting of stroming, en altijd met een scherp oog voor kwaliteit en maatschappelijke relevantie.

Meer over M&M...

Redactie: 

Nella Geurts (editorial office), Ferry Koster, Lonneke van Noije, Inge Sieben

More

Less

Pro Memorie. Bijdragen tot de rechtsgeschiedenis der Nederlanden

bevat naast artikelen over de rechtsgeschiedenis van de oude Nederlanden en de voormalige overzeese gebieden van Nederland en België ook recensies, interviews, necrologieën en biografieën van belangrijke rechtshistorici uit het Nederlandse taalgebied.

---

Redactie:

Bram Van Hofstraeten en Paul Brood.

 

Meer informatie over Pro Memorie

More

Less

Queeste

is een internationaal en meertalig tijdschrift op het gebied van de middeleeuwse letterkunde in de Nederlanden (tot 1600). Het wil recht doen aan de meertaligheid van deze regio door niet enkel aandacht te besteden aan Nederlandstalige literatuur, maar ook ruimte te bieden voor de bestudering van teksten in het Frans, Duits, Engels of Latijn. Ook teksten die niet tot de literaire canon worden gerekend, kunnen in het tijdschrift aan bod komen.

Meer over Queeste...

---

Queeste. Journal of medieval literature in the Low Countries.

Queeste is an international, multi-lingual, peer-reviewed journal in the area of medieval literature in the Low Countries (to 1600). The journal reflects the multi-lingual nature of this region by providing a forum for research results on literature in Dutch as well as in a variety of other languages, such as French, German, English and Latin. The journal's definition of 'literature' is inclusive rather than exclusive and studies on non-canonical texts are welcome.

More about Queeste...

Editors: 

Bram Caers, Frank Brandsma, Elisabeth de Bruin, Alisa van de Haar, Geert van Iersel, Kees Schepers, Dirk Schoenaers.

More

Less

Tijdschrift voor Geschiedenis (Journal of History) is the only Dutch academic, peer-reviewed history journal that covers the history from antiquity until now, both Dutch and non-Dutch. Tijdschrift voor Geschiedenis is a general historical journal, which means that it is a publication for all disciplines within history and related disciplines. The journal is a publication for everyone interested in history.  

More about this journal...

---

Tijdschrift voor Geschiedenis

(TvG) is het enige Nederlandse historisch-wetenschappelijke tijdschrift dat de hele geschiedenis van de Oudheid tot het heden bestrijkt en daarbij aandacht besteedt aan zowel Nederlandse als niet-Nederlandse geschiedenis. TvG beoogt ook een algemeen wetenschappelijk tijdschrift te zijn, dat wil zeggen een tijdschrift dat een podium biedt voor alle disciplines binnen de historische wetenschap en aanverwante wetenschappen. Het tijdschrift richt zich op een brede doelgroep van historici en historisch belangstellenden. Op die manier biedt het een cruciale brugfunctie tussen enerzijds het internationale onderzoeksveld en anderzijds geschiedenisstudenten en -docenten, en een anderszins geïnteresseerd publiek.

Meer over dit tijdschrift...

Editors: 

Claire Weeda, Nadia Bouras, Anne-Laure Van Bruaene, Susan Hogervorst, Kevin Hoogeveen, Pieter Huistra, Samuël Kruizinga, Daniëlle Slootjes, Christianne Smit, Tim Soens, Werner Thomas, Laurien Vastenhout, Georgi Verbeeck, Leonieke Vermeer, Maartje van Gelder, Arjan Nobel, Klaas van Gelder, Eden Dijkstra.

Call for Papers 2023

More

Less

TNTL

(

Tijdschrift voor Nederlandse Taal- en Letterkunde

) publiceert Nederlands- en Engelstalige artikelen op het gebied van de neerlandistiek. De taal- en letterkundige bijdragen beslaan een breed spectrum aan diachrone en synchrone onderwerpen uit de Middeleeuwen tot het heden. Het tijdschrift richt zich op een internationaal publiek van vakgenoten en geïnteresseerde leken.

Meer over TNTL...

---

TNTL

(

Tijdschrift voor Nederlandse Taal- en Letterkunde / Journal of Dutch Linguistics and Literature

) publishes articles in Dutch and English in the area of Dutch studies. Contributions on language and literature cover a broad spectrum of diachranic and synchronic subjects from the Middle Ages to the present. The journal is aimes at an international public of scholars and other interested readers.

More about TNTL...

Editors:

Jeroen Dera, Lieke van Deinsen, Kornee van der Haven, Mike Kestemont, Bram Lambrecht, Freek Van de Velde, Hans Van de Velde, Martine Veldhuizen, Fred Weerman, Marc van Zoggel.

More

Less

The Dutch-language journal

Tijdschrift voor Taalbeheersing

is a platform for academics to publish research results about the use of language and texts. The research published in the journal focuses on written and oral language skills, on understandable and/or effective language usage, on characteristics of different text genres and on characteristics of texts in communication. The journal is open to contributions from different (inter)disciplinary areas, such as (text) linguistics, communication studies, conversation analysis, psychology, educational sciences, argumentation theory and rhetorics. All articles have English language abstracts and are subjected to a double-blind peer review process.

More about this journal...

---

Het Nederlandstalige

 Tijdschrift voor Taalbeheersing

biedt een platform aan wetenschappers om de resultaten van wetenschappelijk onderzoek naar taal- en tekstgebruik te publiceren. Het onderzoek waarover gerapporteerd wordt, richt zich zowel op schriftelijke als mondelinge taalvaardigheid, op begrijpelijk en/of effectief taalgebruik, op vormen en functies van verschillende tekstgenres en op taalkundige kenmerken van communicatie. Het tijdschrift biedt ruimte aan onderzoek vanuit verschillende disciplines zoals taalwetenschap, tekstwetenschap, conversatie-analyse, communicatiewetenschap, psychologie, onderwijskunde, argumentatietheorie en retorica. Alle artikelen worden onderworpen aan een peer-reviewproces.  

Meer over dit tijdschrift..

.

Editors: 

Bregje Holleman, Jos Hornikx, Mike Huiskes, Henrike Jansen.

More

Less

Trajecta. Religion, Culture and Society in the Low Countries

publishes peer reviewed articles on the historical dynamics between religion, culture and society in the Low Countries (Belgium and the Netherlands), and the related heritage. The journal pays attention to all confessional and religious traditions that played a role in the Low Countries and its (post-)colonial history and heritage. From 2019 onwards

Trajecta

focuses on the modern history of religion (Christianity, Judaism, Islam, 'new' religions) and the accompanying processes of transformation.

More about Trajecta...

---

Trajecta. Religion, Culture and Society in the Low Countries

publiceert peer reviewed artikelen over de historische dynamiek tussen religie, cultuur en samenleving in de Nederlanden en het gerelateerde erfgoed. Het tijdschrift besteedt aandacht aan alle confessionele en religieuze tradities die in de geschiedenis van de Nederlanden en de (voormalige) koloniën een rol hebben gespeeld. Vanaf 2019 focust

Trajecta

zich vooral op de moderne geschiedenis van religie (christendom, jodendom, islam en 'nieuwe' religies) en op transformatieprocessen daaromtrent.

Meer over Trajecta...

Editors: 

Kim Christiaens, George Harinck, Koos-jan de Jager, Hans Krabbendam, Umar Ryad, Kristien Suenens, Bart Wallet.