Surf Collection 2022-2024
Surf Collection 2022-2024
/content/surf-collection-2022-2024
Surf Collection 2022-2024
OK
Cancel
Speciale collectie voor de acht deelnemende universiteiten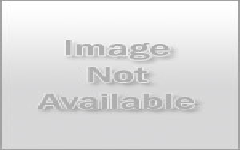 NIET GEBRUIKEN VOOR ANDERE KLANTEN DAN IN HET SURF CONTRACT 2022-2024
More

Less

The Dutch language journal

Algemeen Nederlands Tijdschrift voor Wijsbegeerte

(ANTW), founded in 1908, is a philosophical, peer-reviewed academic journal that publishes original articles from authors in the Netherlands and Flanders. ANTW focuses on a broad variety of subjects, trends, discussions and periods in philosophy.

More about ANTW...

---

Het

Algemeen Nederlands Tijdschrift voor Wijsbegeerte

(ANTW), opgericht in 1908, is een filosofisch, wetenschappelijk vaktijdschrift dat oorspronkelijke artikelen publiceert van auteurs uit het Nederlands-Vlaamse taalgebied. Het ANTW richt zich op een breed scala van deelgebieden, stromingen, discussies en perioden van de filosofie.

Meer over ANTW...Editors: 

Harmen Ghijsen, Natascha Kienstra, Wim de Muijnck, Ronald Tinnevelt (editor-in-chief), Maren Wehrle.

More

Less

DNK 

is de vinger aan de pols van de Nederlandse kerkgeschiedenis na 1800. Met originele studies, nieuwe bronnenpublicaties, kritische boekbesprekingen en nuttige informatie wordt de lezer de actuele stand van zaken op het gebied van kerk- en religiegeschiedenis geboden.

Meer over DNK...

Redactie: 

George Harinck (editor-in-chief), Leon van den Broeke, Mirjam Hofman (secretary), Dirk van Keulen, Gert van Klinken, Elza Kuyk, Leo Mietus, Sjoerd Mulder, Lodewijk Winkeler, Rolf van der Woude.

More

Less

Het jaarboek

De Achttiende Eeuw

is vanaf 2017 de opvolger van het gelijknamige tijdschrift, opgericht in 1968, en biedt een zo breed mogelijk beeld van de achttiende eeuw.

 De Achttiende Eeuw

bevat bijdragen op het vlak van de literatuur, architectuur, muziek en kunst, filosofie, religie en andere aspecten van culturele, politieke, sociale en economische geschiedenis van de lange achttiende eeuw (1670-1830), zonder enige geografische beperking.

Meer over dit jaarboek...

Redactie:

 Sarah J. Adams, Elwin Hofman, Jeannette Kamp, Thomas Van der Goten, Angelie Sens, Marleen de Vries.

More

Less

De Moderne Tijd

is een uniek platform voor het interdisciplinaire academisch onderzoek naar de Nederlandse cultuur in brede zin: beeldende kunst, architectuur, literatuur, geschiedenis, muziek. Het tijdschrift biedt een breed scala van toegankelijk geschreven wetenschappelijke artikelen die ook interessant zijn voor een niet-wetenschappelijk leespubliek. Door de periode 1780-1940 te bestrijken kunnen er lange lijnen in de culturele geschiedenis zichtbaar worden gemaakt, zowel van ontwikkeling als van continuïteit. Daarmee wordt de relevantie van een verleden dat inmiddels één of twee eeuwen achter ons ligt, duidelijker.

Meer informatie...

Redactie: 

Babs Boter, Miel Groten, Evelien Jonckheere, Wim Manuhutu, Floris Meens, Fons Meijer, Paul Reef (boekzaal en eindredactie), Tom Sintobin (redactiesecretaris), Pieter Verstraeten, Heleen Blommers, Jan Dirk Baetens

More

Less

The European Journal of Theology

(EJT, founded in 1992) is a scholarly evangelical journal, exploring the faith once delivered to the saints, the Gospel, in response to the rapid transformations in post-Christian Europe. EJT is published by the Fellowship of European Evangelical Theologians, whose aim is the innovation of Christianity in Europe through the promotion and encouragement of the study of evangelical theology. EJT is offered as a service to the evangelical theological community and to the wider church.

Editors: 

Klaus Bensel, Hans Burger (review editor), Pavel Cerny, Leonardo de Chirico, Stephen Dray, Gert Hain, Knut Kåre Kirkholm, Tatiana Kopaleishvili, Gert Kwakkel (editor in chief), Pieter Lalleman, Hetty Lalleman,Roman Soloviy, Christoph Stenschke, Berthold Schwarz (review editor).

More about EJT....European Journal of Theology is indexed in Scopus

More

Less

Gedrag & Organisatie

is a scientific journal in the field of Social, Work  & Organisational Psychology, for the Netherlands and Flanders.

Gedrag & Organisatie

publishes empirical articles (based on both quantitative and qualitative research), theoretical analyses, and review articles. Recurring topics include recruitment and selection, sustainable employability, workload, work engagement, and burnout. Furthermore, thematic issues highlight emerging topics, such as diversity and the impact of technology on employees.

Gedrag & Organisatie

is included in ISI Web of Knowledge and in Psycinfo.

More about G&O

. 

---

Gedrag & Organisatie, Tijdschrift voor Sociale, Arbeids- en Organisatiepsychologie

is een wetenschappelijk tijdschrift voor de Nederlandse en Vlaamse markt. Naast empirische artikelen (gebaseerd op kwantitatief en kwalitatief onderzoek) publiceert

Gedrag & Organisatie

theoretische uiteenzettingen en overzichtsartikelen. Regelmatig terugkerende onderwerpen in het tijdschrift zijn werving en selectie, leiderschap, duurzame inzetbaarheid, werkdruk, bevlogenheid en burn-out. Daarnaast worden actuele onderwerpen, zoals diversiteit,  en de impact van technologie op werknemers, belicht in themanummers.

Gedrag & Organisatie

is opgenomen in het ISI Web of Knowledge. Tevens is

Gedrag & Organisatie

opgenomen in Psycinfo.

Meer over G&O.

 

More

Less

KWALON

is het tijdschrift van het gelijknamige platform voor kwalitatief onderzoek. Het tijdschrift biedt ruimte voor de presentatie van en discussie over (nieuwe) kwalitatieve sociaalwetenschappelijke onderzoeksmethoden en de toepassing daarvan in alle mogelijke varianten en op alle relevante onderzoeksterreinen.

Meer informatie...

---

Redactie: 

Joost Beuving, Fijgje de Boer, Abdessamad Bouabid, Marieke Groot, Irene Jonkers, Sander van Lanen, Esther van Loon, Rik Wehrens, Fred Wester, Roy Gigengack

More

Less

Lampas, tijdschrift voor classici

is het Nederlandstalige wetenschappelijke tijdschrift voor de bestudering van de Grieks-Romeinse Oudheid. Sinds zijn oprichting in 1968 heeft

Lampas

als doel om een brug te slaan tussen enerzijds het onderzoeksveld en anderzijds docenten, studenten en overige geïnteresseerden in de wereld van de oude Grieken en Romeinen in al haar facetten, inclusief de doorwerking tot in de huidige tijd. Dit resulteert in een grote verscheidenheid aan bijdragen, van origineel onderzoek tot toegankelijke overzichten van de wetenschappelijke stand van zaken, en van themanummers en artikelen over actuele onderwerpen tot vakdidactische bijdragen voor gebruik in de klas.

Meer over Lampas...

---

Lampas

is a Dutch-language journal for the study of Greek and Roman Antiquity, including Greek and Latin literature and linguistics, Ancient Philosophy and History, Classical Archaeology, Reception Studies as well as the teaching of Classical languages and culture in secondary schools.

---

Redactie: 

Rutger Allan, Lucinda Dirven, Jaap-Jan Flinterman, Lidewij van Gils (voorzitter), Mark Heerink, Michiel van der Keur, Hugo Koning, Marijne de Ferrante-Molenaar, Remco Regtuit, Sofie Remijsen.. 

More

Less

Mens & Maatschappij

, founded in 1925, publishes articles representative of the entire social sciences research field, regardless of school of thought, and always with a keen eye for quality and social relevance.

---

Mens & Maatschappij

, opgericht in 1925, publiceert artikelen representatief voor het hele onderzoeksgebied van de sociale wetenschappen, ongeacht richting of stroming, en altijd met een scherp oog voor kwaliteit en maatschappelijke relevantie.

Meer over M&M...

Redactie: 

Nella Geurts (editorial office), Ferry Koster, Lonneke van Noije, Inge Sieben

More

Less

NTT Journal for Theology and the Study of Religion

, formerly known as Nederlands Theologisch Tijdschrift (NTT), is a leading platform for academic debate in the fields of religion and theology. The journal was established in 1946 and is the oldest journal of its kind in the Netherlands.

More about NTT... Editors: 

Rick Benjamins (Editor-in-Chief). Justine Bakker (Managing Editor), Matthijs den Dulk, Yaser Ellethy, Eelco Glas, Bärry Hartog, Christoph Jedan, Jan Loffeld, Mathilde van Dijk, Wido van Peursen, Eric Venbrux, Paul Vermeer.

NTT Journal for Theology and the Study of Religion is indexed in Scopus

More

Less

Nederlandse Letterkunde

(

Journal for Dutch Literary Studies

) is a high quality peer-reviewed academic journal. The journal publishes research in the field of Dutch literature from medieval times up until the present. It specifically aims at publishing innovative research with a focus on literary contexts (cultural history, media studies, institutional research).

More about the journal...

---

Nederlandse Letterkunde

is een wetenschappelijk tijdschrift dat artikelen van het hoogste niveau publiceert. De artikelen vertrekken vanuit een duidelijke probleemstelling en methodiek.

Meer over het tijdschrift...

Redactie:

 Lars Bernaerts, Anna Dlabacova, Youri Desplenter, Gaston Franssen, Nina Geerdink, Esther Op de Beek, Jan Rock, Tom Sintobin, Marieke Winkler

More

Less

Nederlandse Taalkunde (Dutch Linguistics) publishes academic, peer-reviewed articles in both Dutch and English about linguistics, concerning the Dutch language in the broadest sense: the journal aims to include contributions from all subdisciplines within linguistics. In addition to research articles, Nederlandse Taalkunde also publishes overviews and discussions on contemporary subjects within the field.

More about this journal...

---

Het tijdschrift Nederlandse Taalkunde publiceert bijdragen aan de wetenschappelijke studie van de Nederlandse taal in de ruimste zin van het woord. Nederlandse Taalkunde streeft ernaar bijdragen te publiceren vanuit zoveel mogelijk verschillende vakgebieden van de Nederlandse taalkunde en vanuit zoveel mogelijk verschillende benaderingen binnen die vakgebieden. Alle soorten bijdragen (artikelen, squibs en boekbesprekingen) kunnen in het Engels of het Nederlands geschreven zijn.

Meer over dit tijdschrift...

Redactie:

 M. Beliën, T. Colleman, K. De Clercq, G. De Sutter, A. Pinget, G.J. Rutten

More

Less

The peer-reviewed academic journal

Pedagogiek 

(Pedagogy) aims to stimulate and support the scholarly discourse on child rearing, education and training within the Dutch language area (The Netherlands and the Flemish region). Pedagogiek strives to contribute to the scholarly debate, but also desires to boost the public debate on the subject of child rearing, education and training. Therefore, contributions will be judged explicitly on both their scholarly merit and their social relevance.

More about this journal...

---

Het tijdschrift

Pedagogiek 

stelt zich ten doel de wetenschappelijke discussie over opvoeding, onderwijs en vorming binnen het Nederlands taalgebied (Nederland en Vlaanderen) te stimuleren en te ondersteunen. Pedagogiek beoogt naast een bijdrage aan het wetenschappelijke debat ook de maatschappelijke discussie op de terreinen van opvoeding, onderwijs en vorming te bevorderen.

Meer over dit tijdschrift...

Editors: 

Joep Bakker, Henny Bos, Philippe Noens, Lisette Hornstra, Jan Masschelein, Louis Tavecchio, Wouter Pols, Bruno Vanobbergen, Diana van Bergen, Chiel van der Veen, Floor van Rooij, Agnes Tellings, Wiel Veugelers.

More

Less

Pro Memorie. Bijdragen tot de rechtsgeschiedenis der Nederlanden

bevat naast artikelen over de rechtsgeschiedenis van de oude Nederlanden en de voormalige overzeese gebieden van Nederland en België ook recensies, interviews, necrologieën en biografieën van belangrijke rechtshistorici uit het Nederlandse taalgebied.

---

Redactie:

Bram Van Hofstraeten en Paul Brood.

 

Meer informatie over Pro Memorie

More

Less

Queeste

is een internationaal en meertalig tijdschrift op het gebied van de middeleeuwse letterkunde in de Nederlanden (tot 1600). Het wil recht doen aan de meertaligheid van deze regio door niet enkel aandacht te besteden aan Nederlandstalige literatuur, maar ook ruimte te bieden voor de bestudering van teksten in het Frans, Duits, Engels of Latijn. Ook teksten die niet tot de literaire canon worden gerekend, kunnen in het tijdschrift aan bod komen.

Meer over Queeste...

---

Queeste. Journal of medieval literature in the Low Countries.

Queeste is an international, multi-lingual, peer-reviewed journal in the area of medieval literature in the Low Countries (to 1600). The journal reflects the multi-lingual nature of this region by providing a forum for research results on literature in Dutch as well as in a variety of other languages, such as French, German, English and Latin. The journal's definition of 'literature' is inclusive rather than exclusive and studies on non-canonical texts are welcome.

More about Queeste...

Editors: 

Bram Caers, Frank Brandsma, Elisabeth de Bruin, Alisa van de Haar, Geert van Iersel, Kees Schepers, Dirk Schoenaers.

More

Less

The Dutch-language journal

Tijdschrift voor Arbeidsvraagstukken

(TvA) pays attention to issues concerning the labor market, work organization, labor relations and working conditions from a social-scientific perspective. Since 1985, the journal has been publishing articles that are scientifically substantiated, up-to-date and policy-oriented. In addition to research articles (including case studies and literature reviews),

Tijdschrift voor Arbeidsvraagstukken

offers room for opinion articles (essays), research notes, columns and book reviews in the field of labor studies in the Netherlands and Flanders.

More about this journal...

---

Het

Tijdschrift voor Arbeidsvraagstukken

(TvA) besteedt vanuit een sociaal-wetenschappelijke invalshoek aandacht aan vraagstukken betreffende de arbeidsmarkt, arbeidsorganisatie, arbeidsverhoudingen en arbeidsomstandigheden. Het tijdschrift publiceert al sinds 1985 artikelen die wetenschappelijk onderbouwd, actueel en beleidsgericht zijn. Naast onderzoeksartikelen (inclusief casestudies en literatuurstudies) biedt het

Tijdschrift voor Arbeidsvraagstukken

plaats aan opiniërende artikelen (essays), onderzoeksnotities, columns en boekbesprekingen op het terrein van arbeidsvraagstukken in Nederland en Vlaanderen.

 

Meer over dit Tijdschrift...

Editors: 

R. Batenburg, P. van Echtelt, R. Gerards, T. van der Lippe, P. Peters, J. Sanders, R.L.J. Schouteten, W. Smits, L. Vermeerbergen, R. Wielers.

More

Less

Het

Tijdschrift voor Communicatiewetenschap

richt zich op het signaleren en registreren van ontwikkelingen binnen de communicatiewetenschap en haar verwante wetenschapsgebieden (journalistiek, de toepassingsgebieden van de communicatiewetenschap, de communicatieve aspecten van informatie- en communicatietechnologie) in Nederland en Vlaanderen. Het tijdschrift biedt daarmee een platform voor degenen die met onderzoek en/of theoretische reflectie een bijdrage willen leveren aan discussie binnen de communicatiewetenschap en ontwikkeling van de communicatiewetenschap.

Meer over dit tijdschrift...

---

Tijdschrift voor Communicatiewetenschap

is a peer-reviewed journal that focuses on documenting new trends within the field of communications science and its various subfields in the Netherlands and Flanders. The journal offers a platform to researchers interested in publishing reflections and new findings on venues of inquiry and the development of discussions within the field.

More about this journal...

Editors:

Serena Daalmans (hoofdredacteur), Noëlle Aarts, Bert Bakker, Baldwin van Gorp, Leen d'Haenens, Stijn Reijnders, Hilde Van den Bulck, Karin Raeymaeckers, Suzanne Janssen, Esther Rozendaal, Mariek Vanden Abeele,

Monique Pollmann, Lotte Willemsen, Rhanna Haverkort

.

More

Less

Tijdschrift voor Genderstudies is a forum for the scientific problematisation of gender in relation to ethnicity, sexuality, class, and age. The journal aims to contribute to science and appropriate interventions in debates about gender and diversity in the Netherlands and Flanders.

More about this journal...

---

Het Tijdschrift voor Genderstudies is het forum voor de wetenschappelijke problematisering van sekse in relatie tot andere vormen van discriminatie en uitsluiting zoals etniciteit, seksualiteit, klasse of leeftijd. Het ontleent haar engagement aan de verschillende feministische tradities. Het tijdschrift publiceert artikelen over gendervraagstukken vanuit alle relevante disciplines die een wetenschappelijke bijdrage leveren aan, of interventies plegen in debatten over gender en intersectionaliteit in Nederland en Vlaanderen.

  

Meer over dit tijdschrift...

Editors: 

Tuba Bircan, Dounia Bourabain, Freda Dröes, Stijn Heyvaert, Miriam Wickham, Josephine Hoegaerts, Looi van Kessel, Fleur van Leeuwen, Amal Miri, Marijke Naezer, Petra Verdonk, Sophie Withaeckx, Edwina Wong.

More

Less

Tijdschrift voor Geschiedenis (Journal of History) is the only Dutch academic, peer-reviewed history journal that covers the history from antiquity until now, both Dutch and non-Dutch. Tijdschrift voor Geschiedenis is a general historical journal, which means that it is a publication for all disciplines within history and related disciplines. The journal is a publication for everyone interested in history.  

More about this journal...

---

Tijdschrift voor Geschiedenis

(TvG) is het enige Nederlandse historisch-wetenschappelijke tijdschrift dat de hele geschiedenis van de Oudheid tot het heden bestrijkt en daarbij aandacht besteedt aan zowel Nederlandse als niet-Nederlandse geschiedenis. TvG beoogt ook een algemeen wetenschappelijk tijdschrift te zijn, dat wil zeggen een tijdschrift dat een podium biedt voor alle disciplines binnen de historische wetenschap en aanverwante wetenschappen. Het tijdschrift richt zich op een brede doelgroep van historici en historisch belangstellenden. Op die manier biedt het een cruciale brugfunctie tussen enerzijds het internationale onderzoeksveld en anderzijds geschiedenisstudenten en -docenten, en een anderszins geïnteresseerd publiek.

Meer over dit tijdschrift...

Editors: 

Claire Weeda, Nadia Bouras, Anne-Laure Van Bruaene, Maartje van Gelder, Babette Hellemans, Susan Hogervorst, Kevin Hoogeveen, Pieter Huistra, Samuël Kruizinga, Anne Petterson, Daniëlle Slootjes, Christianne Smit, Lieke Smits, Tim Soens, Werner Thomas, Laurien Vastenhout, Georgi Verbeeck, Leonieke Vermeer.

Call for Papers 2023

More

Less

Het

Tijdschrift voor Historische Geografie

(THG) is hét vaktijdschrift over de geschiedenis van het Nederlandse cultuurlandschap, inclusief de steden. Het  is rijk geïllustreerd met kaarten, foto's, prenten en schilderijen. THG biedt een podium aan zowel jonge als ervaren auteurs die onderzoek doen naar de historisch-ruimtelijke ontwikkeling van stad en land. Daarnaast signaleert het tijdschrift door middel van vaste literatuur- en berichtenrubrieken actuele ontwikkelingen, zowel binnen de historische geografie als op het snijvlak met aanpalende vakgebieden zoals de stedenbouw- en architectuurgeschiedenis, de archeologie en de planologie.

Meer over THG...

---

Tijdschrift voor Historische Geografie

(THG) is the leading journal on the history of Dutch cultural landscapes, including urban areas. The publication is richly illustrated with maps, photos, prints and paintings. THG offers a stage to both young as well as experienced authors who carry out research on the historical-spatial development of provincial and urban areas. In periodic literary and commentary sections, the journal also traces current developments in the field of historical geography and its intersection with related fields such as urban studies, the history of archeology, archeology and regional planning.

More about THG...

Editors: 

Jaap Evert Abrahamse, Henk Baas, Sonja Barends, Thomas van den Brink (editorial office), Linde Egberts, Marcel IJsselstijn, Menne Kosian, Hans Renes, Ingwer Walsweer.